Search for Local Parking Spaces
Every Bostonian with a car knows that street parking in the city is next to impossible. The same is true for large swaths of the Greater Boston Area. As exciting as it is to live in a historic area, colonial city planners obviously did not have modern car owners in mind. The narrow, winding, often cobblestone streets of Boston are part of its charm. And though this thriving area is full of modern conveniences, the more populous it becomes, the harder parking is to find. That is why many car owners who live in and around Boston rent their own parking spaces. With all this demand, there are plenty of Boston parking spaces for rent.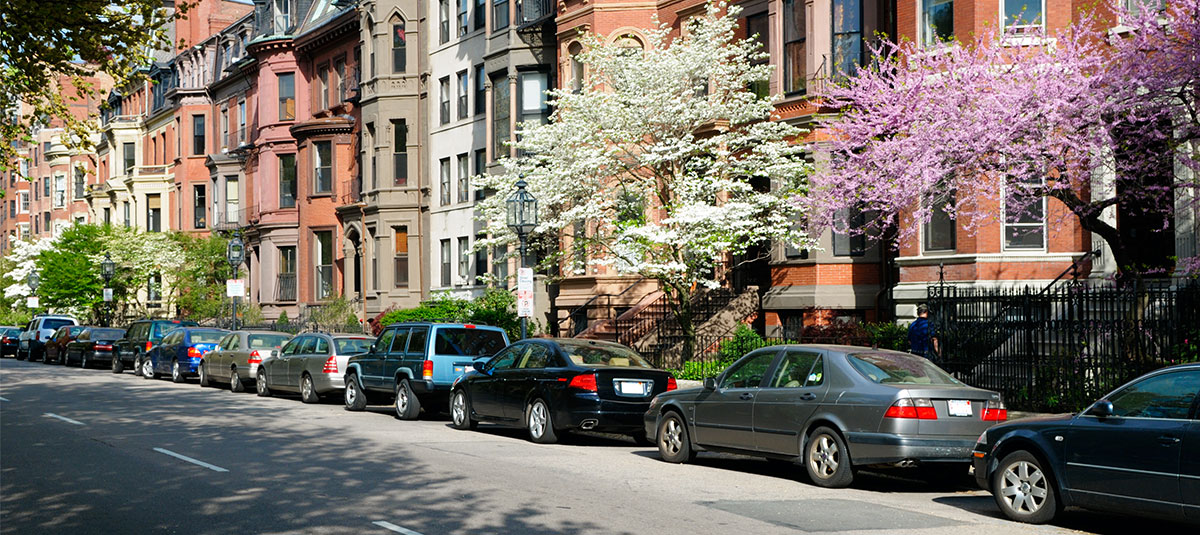 Renting a parking space can be the difference between arriving to an important appointment ten minutes early or a half hour late. It can guarantee that you are home for dinner on time every night instead of frustratingly close to your front door and unable to walk through it In short, for a monthly fee, renting your own parking spot allows you to eliminate a huge source of stress from your daily routine. It is just a smart choice. And the network of specialists found on Boston Parking Spaces make it simple and easy. They can help you find Boston parking spaces for rent and secure the right one for you.
The parking space specialists found on Boston Parking Spaces are part of a large network of the best local real estate professionals in New England. They know the city and can find you a space for the best price in the right location. And, you will find they are a joy to work with – after all, they are in the business of making your life easier. With Boston Parking Spaces, finding a parking space to call your own is a breeze. Simply fill out the contact form, and someone will be in touch with you shortly. Give us as much information as you can about your location and criteria so we can match you with someone who can most easily assist you. Before you can say "change for the meter," you will have your own parking space rental just a short walk from your Boston home!